Introduction
Free App Lock is convenient security software to lock the executable programs in your computer to prevent others using them without your authorization or peeping into your privacy. It also allows you to easily unlock the programs.
---
Step 1. Select the Encrypted EXE File
Launch Free App Lock and click "Select" to select the .exe file you have previously encrypted. You can also open the directory of the selected .exe file by clicking "Browse".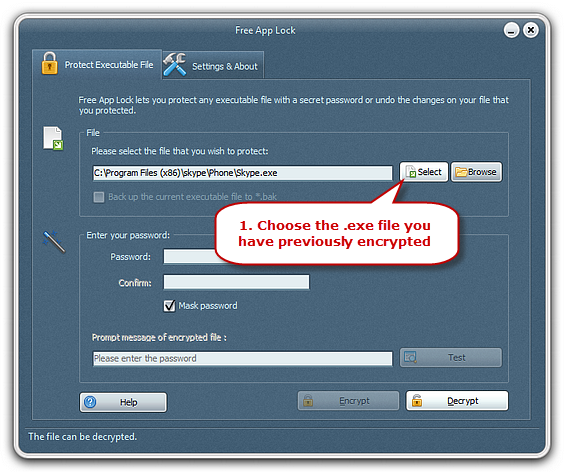 ---
Step 2. Enter Password & Start Decryption
Type the password in "Password" box and click "Decrypt" to decrypt the EXE file and the decryption will be completely within several seconds.